Apparently, I am really a jewelry designer. Gulp. Designer. Me. Oy.
This I learned today during my first trip to
LA Fashion Market
at the
California Market Center.
I know this because: 1.) I didn't see much that compared to anything I produce. 2.) Buyers who were attending the show
really
liked the necklace I was wearing, enough to refer me to a woman who's job it is to place start-up businesses with suppliers and representatives, and 3.) I was physically body-blocked by a representative to keep me from going into her booth. She wanted to make sure I couldn't look at her stuff and steal her designs. LOL. Like her stuff was better than mine? She wasn't even close.
But, for those of you who think I should be insulted by her behavior, get over it! It's a compliment. She took me seriously.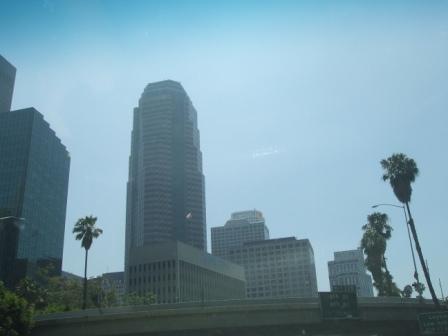 Welcome to downtown Los Angeles. This is it. The whole thing. Really. There's not much to downtown Los Angeles.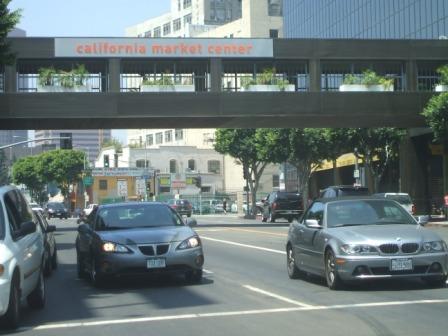 Arriving at the California Market Center.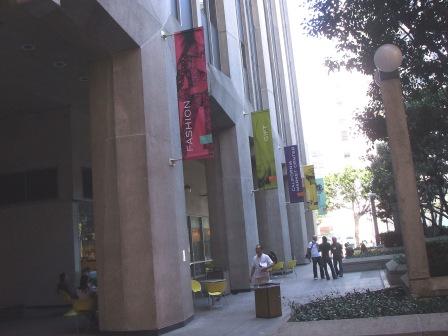 In front of the center.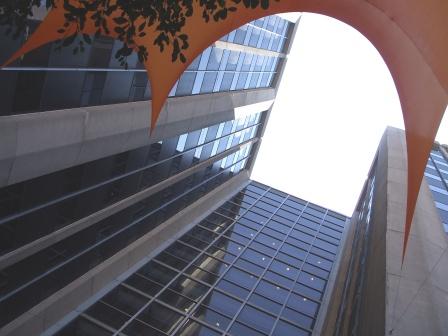 The building.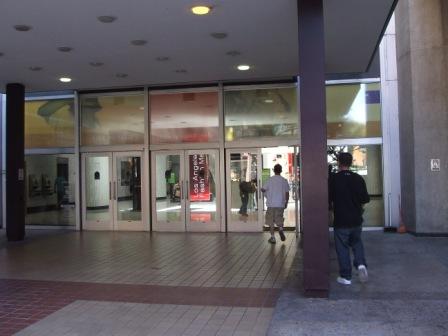 The front doors. No photographs allowed inside.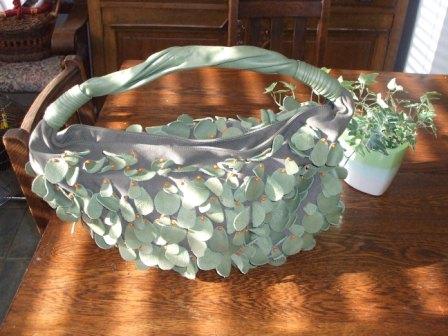 While looking for the elevators to get back to my car (I had about all the good times I could stand at that point), I ran into a "Sample" store. That's where showrooms sometimes put their floor models after the season is over, and at a ridiculously low prices. I bought a purse there! Yes, I know it's kind of a weird purse, but it suits me.
---