Spring forward, fall back. Today was the day to fall back and the extra hour served me well. I had many places to go and people to see.
I arrived at my local farmers market promptly at 8 am (9am last week). Although most of the specialty fruit is past season and now absent, I was surprised and pleased to discover the delight of
Arkansas Black apples.
I bought six there; wish I had purchased more as three managed to be consumed so far. Ah well, there's always next week.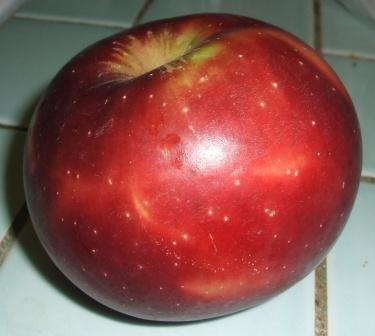 A quick trip home to put my food away, and I was off to the
Southern California Handweavers
annual
Show and Sale.
I wish I had more pictures of this fibery event as it's a good one and this year boasted especially fine vendors, but my trip was suddenly cut short by events beyond my control.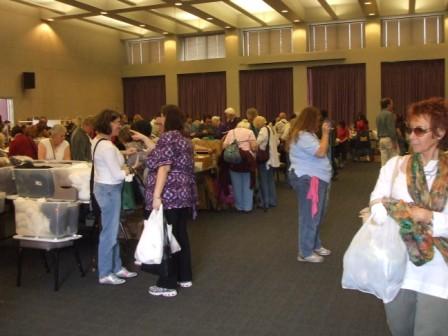 Ah well, it was time to go to Ian's Eighth Birthday celebration anyway.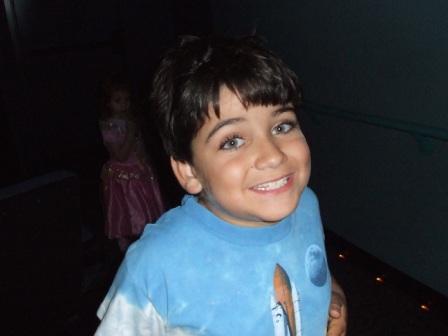 He hosted a moderate gathering at the AMC Promenade Theaters in Woodland Hills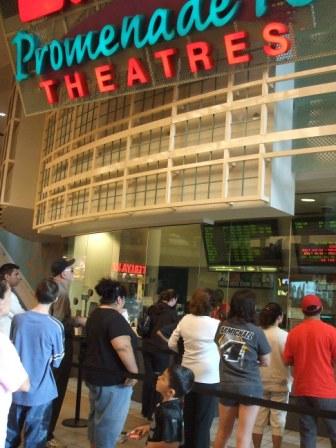 where we got to take in
"Bee Movie."
Not bad for what it was, which was a kids movie with just enough grown-up jokes thrown in to make it pallatable for adults. A near-miss to the level of Shrek. Too bad; I would have liked to see it make it to that status. But again, pretty good considering that it kept a whole bunch of children so engrossed that they didn't disturb me a single time. Built in the shell of the old Woodland Hills Sak's Fifth Avenue, it was nice that, when they turned it into a movie theater, they kept the old windows.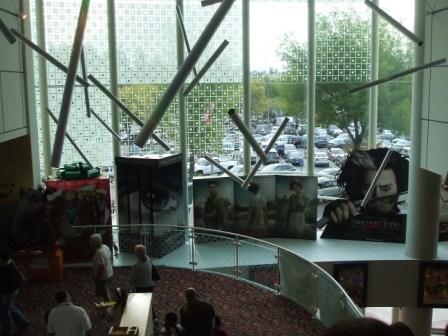 The movie over, it was time for the celebration to move to
uWink,
a newish restaurant down the mall from the Theater. It's an unusual place in that every table comes equiped with a computer, and instead of getting menus and placing your order with a waiter, you review your options on a computer screen and send your order directly to the kitchen.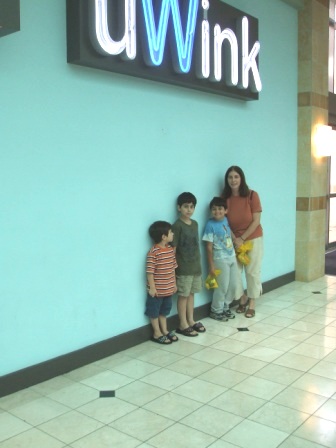 We had to wait a few minutes for our table to clear, so the kids availed themselves of free games in the lobby. Amazingly, the game that intrigued them the most was a team-version of the old standard, "Pong." I was pleased as no matter what super games they come out with now, I consider that the standard by which all else is measured and fails. It's simple in design, can be played by rank beginners, but allows for the development of skills and strategy. Bottom line; I like it.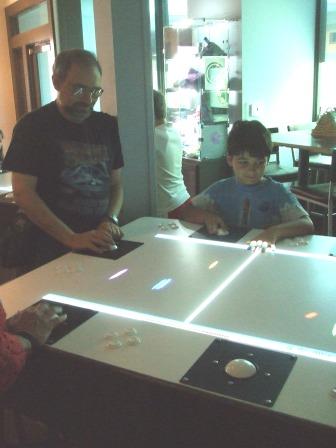 Once escorted to our table, Ian was happy to receive the birthday message on the computer.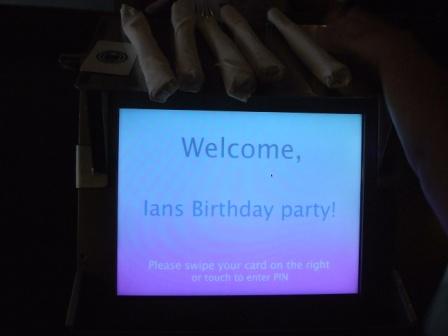 Then we got down to business and placed our orders.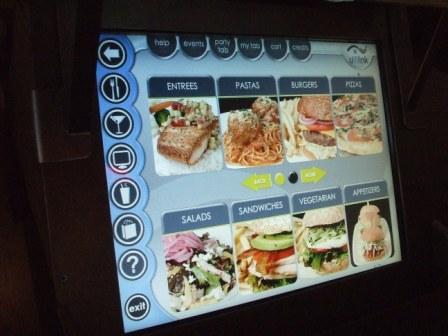 Ian plays the table computer while waiting for his snack of French Fries...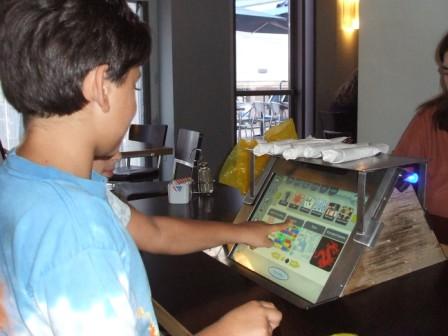 And enjoyed his special Birthday Sundae.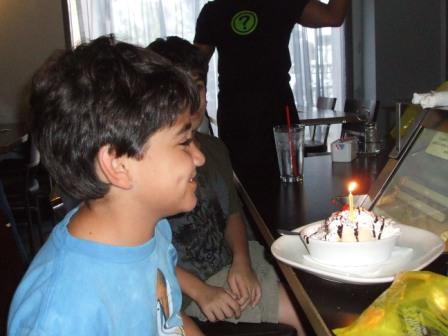 Party souvineers included, amongst other goodies, special "Bee Movie" Candy Bars featuring Ian on the wrapper.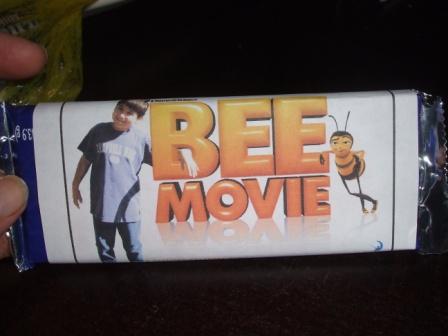 The back of the wrapper provided an apt description of Ian.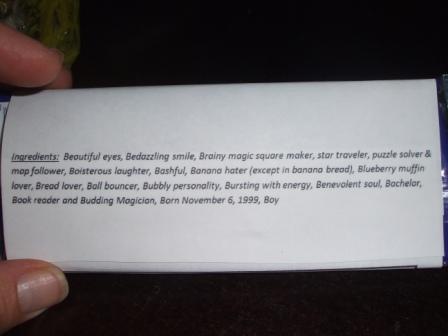 Ingredients: Beautiful Smile, Bedazzling Eyes, Brainiac Magic Square Maker, star traveler, puzzle solver, and map follower, Boisterous Laughter, Bashful, Bananna Hater (except in Bananna Bread), Bluberry Muffin lover, Bread lover, Ball bouncer, Bubbly personality, Bursting with energy, Benevolent soul, Bachelor, Book reader and Budding Magician, Born November 6, 1999, Boy
See all the Birthday Pictures
The party over, I came home to take care of my dogs and work on my jewelry. I'm dangerously close (like as in the next day or two) to finishing a major piece. More on that later...