I just re-read my posts for the last week and realize that I have not updated you on the refrigerator fiasco. When I last posted on this saga, I had two refrigerators. I'm sad to say that I still do. Or, ahem, should I say one and a half.
After the delivery men left, I was very excited. I called the tile people to have my counter fixed. And I plugged in the new refrigerator. It hummed almost immediately, a sound that was
my song.
Or so I thought. The motor has run continuously since that day, but it hasn't cooled down much. Uh oh. So now what?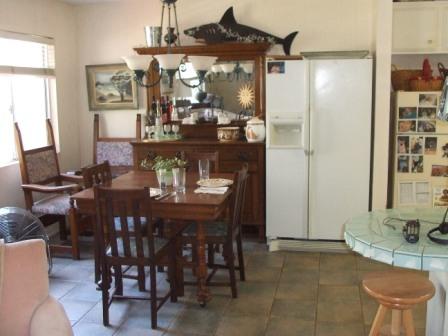 I talked to Eric about it. The "owners" had insisted it ran. They were actually planning to leave it for him. It's fairly new, and it's an
Amana
. A good name in the appliance business. So we both figured that it would be well worth my while to at least get an estimate to repair it. I checked the Amana web site and found a company locally who I contacted on Monday. They promised to call me back "between 3:30 and 5 pm" to set up an appointment. $59 estimate fee which they would apply to the repair. Did they call? No.
I checked the internet; there are quite a few suggestions on how to
fix a refrigerator by yourself;
most of them look fairly easy, but I'm not strong enough to remove the screws from the part that I think needs to be cleaned out, so that was a no-go.
Well, since I have another refrigerator, I wasn't in a rush. But by this morning, my condo was starting to take on the slightly pungent scent of
turned off refrigerator.
So I called "my" repair company back. The woman - the same one that I talked to before - actually got very annoyed with me. "I was going to call you soon." she said. But refused to set up an appointment even then. "I need to know what other appointments I have tomorrow and I'll call you between 3:30 and 5 pm."
Well, I've heard that tune before, so after I hung up with her, I called another company who will be here tomorrow morning between 10 am and noon. They made an appointment on the spot. And the cost? $59 estimate fee which they will apply to the repair.
In the meantime, I have not heard back from the tile guy. That's ok by me; if the refrigerator cannot be repaired for a reasonable amount of money, I will cut my losses and keep the old one. How I will get a refrigerator that big to the trash is beyond me, but I'm hoping it won't come to that. But until I know, I'd rather not have the expense of reworking a tile kitchen counter. I've learned my lesson from the refrigerator repair people, though. I will call somebody else when I know; somebody who is interested in actually doing the tile work and will call back.
I also heard from my ex air conditioning company - Air King, aka On Time Heating & Air yesterday. I had a long and happy relationship with them until last fall. Between me and my parents, we had availed ourselves of their services for some 30 years. They had replaced my parents unit; they replaced mine 18 months ago. I had had a service contract with them for years and years. But they blew it.
It wasn't because they just lost my dog-walking keys, which actually was pretty traumatic because I had a key on that chain that operates the back gate into the alley and it's the only key for that lock I had. It wasn't even that the service guy gave me a long song-and-dance about a $4000 upgrade that I "definetely needed" to do to my conditioner with no explaination, and then when I asked him to send literature, he never followed through. But he not only lost my keys and failed to follow through about the literature, but he also lied to me about it. Then, when I called their supervisor over and over and over again, but got no return call, I canceled the contract which I had just renewed for about $200.
Anyway, "Sharon" from Air King/On Time called yesterday (she left a message on my phone machine last week too), letting me know that it was time for me to have my air unit serviced and could they renew my contract and send somebody out? "Don't you have records?" I asked. "I cancelled my contract with you last fall..." and I explained the situation to her. She asked me if there was anything they could do to get my business back; I replied "I don't know but try me," and she said that she would have her Customer Service Manager call me back in 15 minutes. Of course, I never heard from anyone.
So I am here, a little bit frustrated although I am still hopeful that things will work out. I actually have the name of another air conditioning company that received glowing reports from my neighbors "The Sky" and his wife, Josie. Since Air King was so kind as to let me know that it's time I had my unit serviced and then not call me back - again, I'll give the
other
people a call.
Tomorrow, I'll know what's up with my "new" refrigerator. And will be able to move forward from there. It's also the big day for my dogs. They, too, will be getting "repaired"."
And between the activity of having both of my dogs operated on, getting my refrigerator repaired, delivering a consigned piece of jewelry to the woman who ordered - and hopefully will like - it,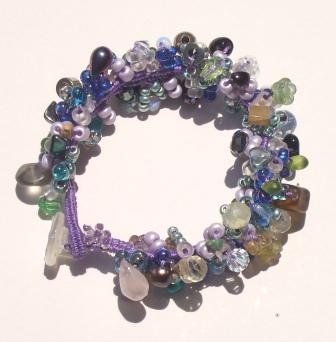 and attending exercise class at Slimmons, I will start another necklace. Because I'm about two necklaces short of making my first contact with a designated retailer. (I won't name names but they're located in the heart of the Beverly Hills Triangle. And yes, I know exactly what each piece-to-be-made will look like.) As much as I feel like the proverbial
hamster on a wheel,
i.e. the more I run, the more nowhere I get, the truth is that I'm making progress. I'm sure of it.
* * * * *
Ian had quite a bit to say about his San Diego weekend tonight. It was his first trip away from home. We talked for almost 45 minutes; no small feat for a 7-year-old boy. Conversation does not come easily for him.
I was curious about what he thought of "Motel 6." He had taken the Internet video tour before going and was really excited about it having 19" TV. He didn't quite understand what 19" meant. "Maybe it's a Plasma!" he had suggested to me during that dialogue.
I didn't have to wait more than 15 seconds into tonight's conversation to find out.
"Aunt Laura, do you know what they have at Motel 6?" he asked.
"What?" I answered, fully expecting to hear about the television.
"A view of the 5 freeway. How cool is that?!?!?!"
Ian is not hard to please.