Maine Potato Blossom Festival:
Includes a Potato Blossom Queen, a Dog Show, a Parade, and other civic events to celebrate the bountiful harvest of July in Maine.
Central Maine Egg Festival:
With a special focus on Brown Eggs and a 10 Foot Diameter Frying Pan with it's own gas heating system.
In addition, it features a parade, a scholarship pageant, an 'Early Bird' Breakfast, a Chicken BBQ, a Street Dance, "Eggolympics", a craft fair and fireworks, rides and booths.
Return Day: Georgetown, Delaware:
Schools and government offices shut down for the afternoon of the Thursday after Election Day, and people from throughout the state flock to Georgetown for the festivals. The day still has a carnival atmosphere, complete with merchants, food vendors, and competitions, such as a hatchet-tossing contest, pitting the mayor of Georgetown against the mayors of other Sussex County towns. The winner and loser of each race ride together in a
horse-drawn carriage
in a parade from Sussex Central Middle School to The Circle, where they are announced and pass a reviewing stand.
Later, they all participate in an Ox Roast, the ox having been roasted in the Courthouse parking lot for the entire night prior to the event.
Ligonier Writers Annual Hot Dog Fest Ligonier, Pennsylvania:
commemorates the historical role of western Pennsylvania in the French and Indian War, which began in Ligonier, Pa., 250 years ago." Huh???? Hot dogs & war???? What gives?
Toad Suck Days, Conway Arkansas:
Named for the "sailors" who used to travel the Arkansas River, who would dock near by, go to the local pub, and "suck on the bottle until they became swollen up like toads." They of course have frog jumping contests and such. Presented by Hewlett Packard.
Louisiana Shrimp and Petroleum Festival, Morgan City, LA:
T
here's nothing like "home-style" Cajun cooking, and you'll find the best at the fest....lots of spicy treats at the Cajun Culinary Classic....from jambalaya to fried alligator & everything in between! And of course.....SHRIMP (tons of 'em) cooked every way imaginable (It would make Forrest Gump proud!)
2009 Shrimp & Petroleum Festival King & Queen
Saurkraut Festival, Waynesville, OH: Serves 7 tons of Sauerkraut and attracts 350,000 visitors annually, a vast leap in popularity from the first event where the Waynesville Retailers held a sidewalk sale and decided to serve saurkraut as part of the event.
Poke Salad Festival, Blanchard, LA:
"They had this very competitive event where people tried to climb a 25' pole slathered with axle grease. Whomever got to the top won a pretty big cash prize. We were always so strapped for cash in those days we prayed to climb that big 'ol greased pole. It sure got you dirty! Then there was the Miss Poke Salad Pagent. Imagine our pride when my niece was crowned Miss Corn Pone."
Shad Festival: Grifton, NC:
At the festival there is a contest for best fish-head stew.
Shad are "androgynous" fish that live most of their lives in the salt water ocean, but spawn and hatch in fresh-water inland streams.
The first Shad Festival Parade and Arts and Crafts Show were in 1972. Sounds like a fishy story? Well, The first "Fishy Tales" Storytelling Contest was on April Fool's Day, 1981.
Swamp Cabbage Festival, LaBelle, Florida:
It is a local celebration (parade, music, food, entertainment) to honor the official state tree, the sabal (cabbage) palm, by eating it. The heart of the cabbage palm is prepared into swamp cabbage or fritters (each a southern Florida Cracker vegetable delicacy) and the focus of the celebration. So, if you've got a hankering for swamp cabbage or just want to see what it looks like... or taste it, then this festival is for you.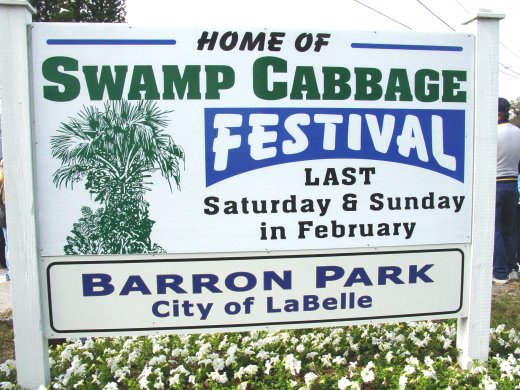 The Annual Fetish Fesitval and Ball, San Francisco, CA: Oh, forget it. If you want to know more, click on the link.
Gnat Days, Camille, GA:
boasts more entertainment, events, and down-home fun than you can "swat a gnat at".
Includes the Grand Gnat Opry, a six day musical review.
Moose Dropping Festival, Talkeetna, AL: Walking tours, community breakfasts, and don't forget the Moose Poop Tossing Contest. You can buy T-shirts to prove you were there.
Well, I think I've had enough with silly and almost unbelievable festival research. If I hadn't taken the time to check these out before dismissing things that seemed unreal or outrageous on first impression, I'd almost think the people reporting them were either lying or pulling my leg.
Thanks for coming along for the ride.
31 posts in 31 days. Today is day 13.